Riverhawks Stadium – Machesney Park, IL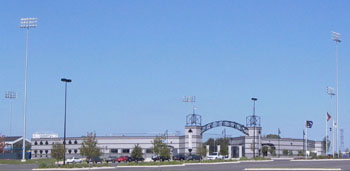 Riverhawks Stadium is a new facility that is home to the Rockford Riverhawks semi-pro baseball team. Capacity is 3,079 fixed seats; 500-700 berm and picnic areas increase total capacity to more than 4,000. Every seat is a great seat at RiverHawks Stadium. No seat is more than 10 rows from the field and each seat is physically a box seat. Whether you're sitting behind the plate or out by the bullpens, you have a great fold-down seat, chair back, armrests and a cup holder. The parking lot at RiverHawks Stadium can accommodate more than 1,200 vehicles.

The Stadium features: Wide concourse at top of seating bowl with full view of field; convenient, close-in paved parking, large year-round, walk-in team store, full food and bar service; eight Outdoor Club Suites on the Concourse Level; ample concession counters on concourse level with view of the field; spacious picnic and barbeque party area; Children's play area; spacious and plentiful restroom facilities; spacious modern team executive offices; State-of-the-art sound system; and State-of-the-art scoreboard with full video capabilities.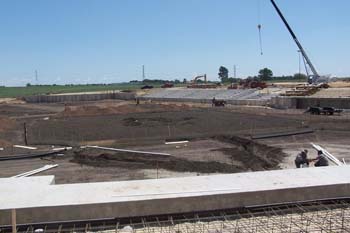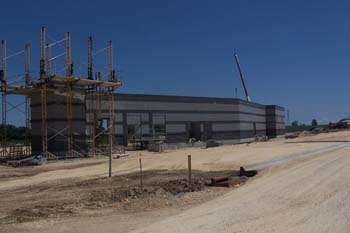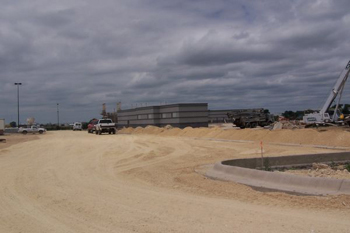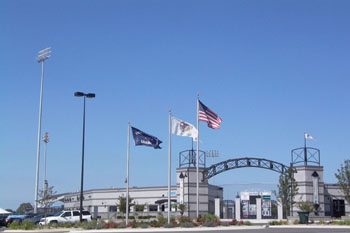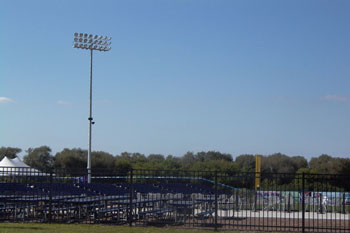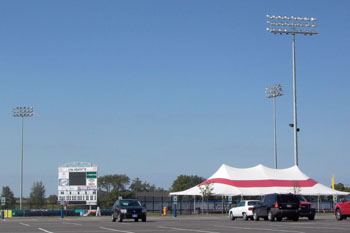 OTHER PROJECTS:
Greater Rockford Airport Snow Removal Building – Joseph Behr New Recycling Center
New South Beloit High School – Stephen Mack School – Roscoe Middle School
Rockford Orthopedic – NIU Center for the Study of Family Violence – Hononegah High School Addition
NIU Engineering Building – Logli Supermarket – Harlem High School Addition
City of Rockford Mass Transits Facility –
Riverhawks Stadium
Home - New Construction - Plant Maintenance - 24 Hour Service - Plant Modernization - Automation - Projects - Contact